Tutor-Led Live Online Learning
Learning with a Nurturing Educator from the Comfort of Home
We have been nurturing future leaders in technology in Singapore since 2016. With technology, we now bring this to your child in the comfort of your home, wherever you are!
The Best-in-Class Online Learning Experience
Achieve massive results in Computer Science at a young age, from anywhere in the world.
MIT-Inspired Curriculum
Founded by an MIT Masters Graduate, our multi award-winning curriculum is led and designed by our global team of technology advisors. We keep our lessons exciting and relevant, with cutting-edge themes and discoveries included as part of the lessons.
Engaging Interactive Content
Gain access to our best-in-class learning management system to continue learning after your lesson. Experience the luxury of exciting interactive video-on-demand, fully illustrated e-books and customised quizzes to ensure your child has fully mastered a learning objective.
Ex
perience the Coding Difference® ONLINE!
Why students love our Live Online classes!
High Quality Teaching
Our tutors are handpicked by us not only for their tech expertise, but also for their passion in working with children. Our cosy class sizes with a small teacher-student ratio encourage close interaction between the students and the instructor and allow for individualised attention to maximise our students' learning experience.
360 Learning Support
Our enrolment concierge is ready to assist with any queries. With full support from the expert teaching team and customer service, sit back and enjoy the luxury of being taught advanced concepts in a way that you'll understand quickly.
MIT-Inspired, Age-Appropriate Coding Courses
Our proven curriculum, teaching and learning model has already impacted thousands of students. Get your child started today.
Ages 7-9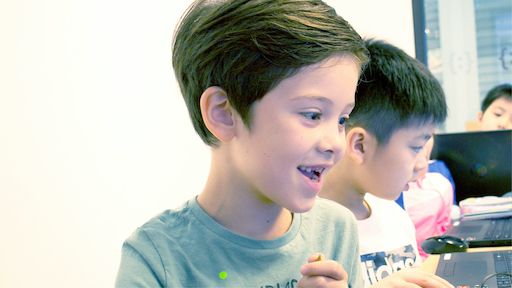 Build your child's foundation and inspire them to pick up an important lifelong skill for the future. Beginning with Game Development, students master 12 research areas under our award-winning Young Computer Scientists programme.
Ages 10-12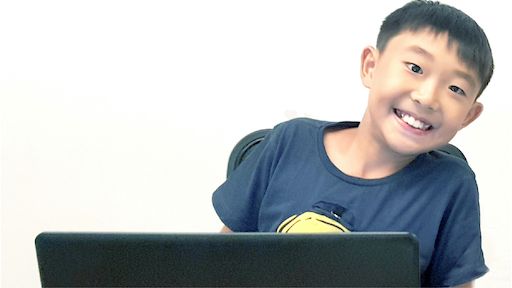 Let your child excel in Computational Thinking with our progressive learning roadmap which takes them through App Development, Micro:Bit and Python. Students create real-world apps and solutions and will be exposed to the intricacies of UI/UX design.
Ages 13-18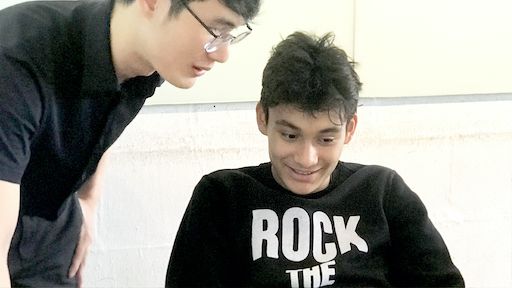 Be future-ready with our proprietary Python courses ranging from Math simulations to Artificial Intelligence and Data Analytics.
"I went into Coding Lab as a total coding newbie and took the Python Meets Mathematics course. I found the course material accessible and easy to understand, and I got to use the programming knowledge I learnt in fun Mathematical applications. If I didn't take this course, I wouldn't even have chosen Electrical and Computer Engineering as my major! "
–– Sarah, 18, Scholarship Recipient (University of Texas, USA)
Coding lab introduces logical thinking, problem solving, and so much more while making the classes fun & enjoying for my son who is just turning 5. The life skills they are imparting through coding is something I feel every child should experience even before entering primary school.
My son attended Coding Lab's Python and App Development Coding programs. Despite Govt restrictions and classroom sessions could not commence in person, the attendance of the online classes was made easier by the instructors that were patient, knowledgeable and professional. My son enjoyed the week long coding session during his school term break and looked forward to engaging his classmates and instructors daily. He would recommend other kids to take the program as well to advance their coding knowledge.
Testimonials
Our student's feedback
I'm a sixteen year old student who joined coding lab a few months ago. My dad had signed me up and I attended my first lesson with practically no coding experience, just an interest in the sciences. My teacher, Mr. Yong Ning Foo, is amazing. He's extremely dedicated and taught our group class (Python Meets Minecraft) with a contagious enthusiasm. He gave each member so much individual attention I felt like I was being given a private lesson. The moment he saw my interest in mathematics he switched me to Python Meets Math, which I found even more stimulating. Now I'm able to write simple games and programs, and, more importantly, am well into the lifelong journey of learning to code.
I highly recommend that your child joins Coding Lab. Regardless of whether he/she chooses Python Meets Minecraft, Python Meets Math or any of the programs Coding Lab offers, I can assure you that Coding Lab will be just as inspirational as it was for me.
"Coding gives wings to my imagination and creativity. Thanks to Coding Lab, I have learnt 3 languages - Python, App Inventor and Java - and my learning experiences have further fuelled my passion for coding."
–– Aarhan, 12 years old, Singapore
Our Students are our Pride and Joy
Achieve massive results in the area of Computer Science at a young age!
Student's Achievements
Here in our Hall of Fame, we applaud outstanding students who have displayed exemplary performance and passion for tech! Be it participating in competitions, or coding for leisure, we provide the guidance and exposure for students to excel.
Testimonials
Read what our Coding Lab Students and Parents have to say about our classes and how their lives have been changed by learning to code.
Student's Showcase
Coding Lab® Presents: A Showcase of our students' achievements from our coding classes. From creating games and mobile apps that they proudle present, to achieving awards in less than six months after learning to code – who knows, your child could be next young talent!
Winner of Multiple Awards
We are honoured to be the winner of multiple awards. This remarkable achievement stands as a testament to our unwavering dedication, relentless pursuit of excellence, and relentless passion for providing the absolute best in the realm of Computer Science education.

The trust and support bestowed upon us by our incredible community of students, parents, and educators have been the driving force behind our relentless pursuit of excellence.